Our club was proud to send three girls, two housemothers, and a workshop presenter to GCI, a program sponsored by the New Jersey State Federation of Woman's Clubs (NJSFWC). The housemothers are in charge of approximately 25 high school junior girls who are experiencing their first taste of college life.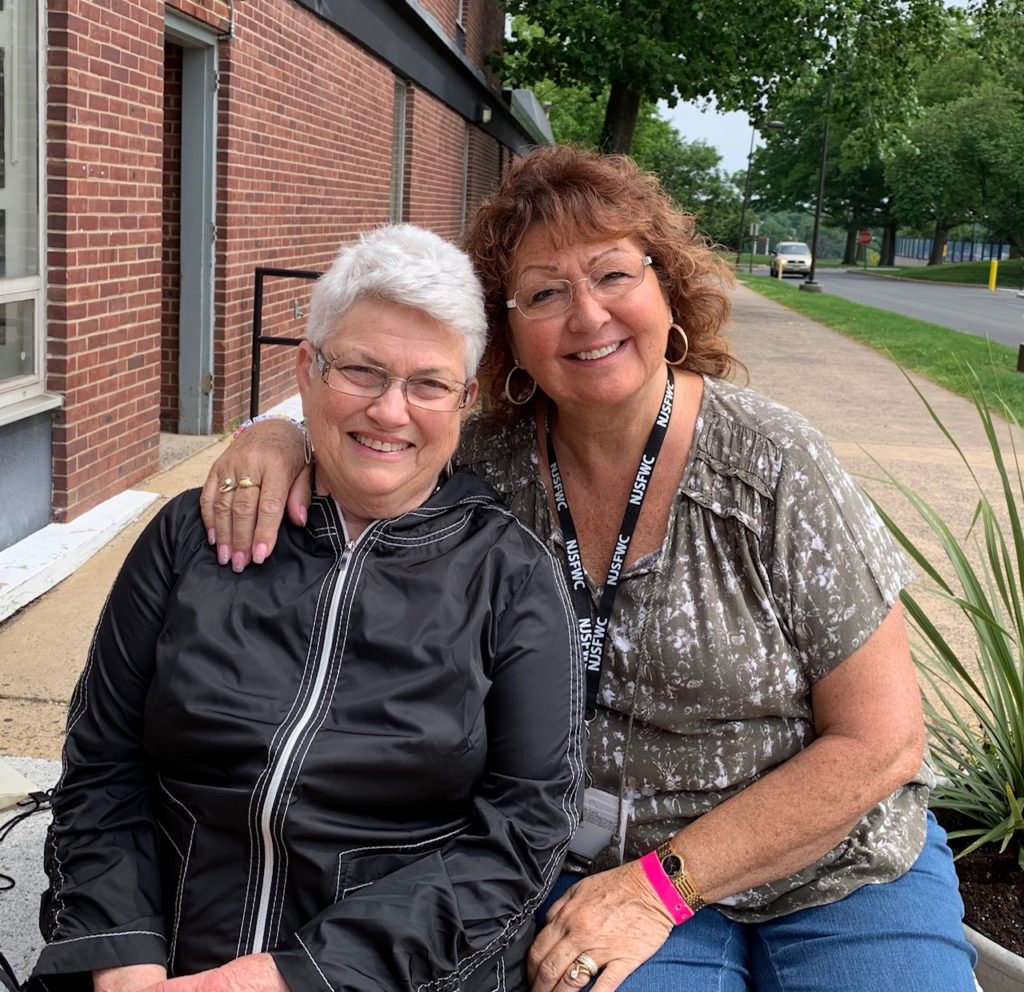 Clara Campbell is a longtime housemother, and this year she was joined by newbie Donna Blocher. They had a wonderful time with their group of "Mighty Ducks." A total of 187 girls attended the event.
Besides our housemothers, we also had our own Chris Taylor, who led a workshop on careers in nursing at GCI. It was one of 16 different career workshops that were offered to the girls attending.
About GCI
Girls' Career Institute (GCI) offers a "mini college experience" at Douglass Residential College on the campus of Rutgers University. Delegates experience a sample of college life by living in a dorm, eating in a cafeteria, and attending lectures and workshops. They learn about career choices from volunteer professional speakers and how to network with other delegates from all over the state of New Jersey. Many establish lasting friendships with one another.
Delegates are sponsored and the cost is underwritten by local NJSFWC clubs like ours. Delegates are selected on the basis of interest, community service and participation in school activities.