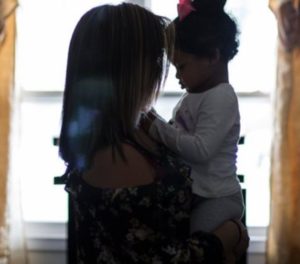 The General Federation of Women's Clubs (GFWC) is a loud voice in the fight against domestic violence, and our club joins in this effort.
Domestic Violence is something that many people don't want to talk about. Instead of addressing this devastating issue, some would rather stay away from such a heavy topic and claim it doesn't happen in their community. But the truth is, domestic violence can happen anywhere and to anyone, regardless of age, financial status, race, religion, or education. According to the National Network to End Domestic Violence, more than one in three women has experienced rape, physical violence, or stalking by a partner, and three women are killed by a current or former partner every day in the United States.
Our club supports Domestic Violence Awareness and Prevention by talking about it. We also work with the Gloucester County Center for Family Services through its SERV program.
Services Empowering Rights of Victims (SERV) provides support to hundreds of survivors of sexual violence, domestic violence, and human trafficking each year, helping people begin their journey toward healing and empowerment. SERV aims to assist all victims and survivors through competence and empowerment and provides a safe space for all that encourages recovery and self-care. We protect the rights of survivors to ensure they are treated with compassion and dignity. Support is offered for the survivor and those close to them through 24/7 hotlines, online chat, advocacy, education, and counseling. All services are free of charge, strictly confidential, culturally sensitive, and bilingual.
Sexual violence services are available to individuals in New Jersey's Camden, Gloucester, and Cumberland Counties. Domestic violence services are available to individuals living in Gloucester and Cumberland Counties. Human trafficking services are offered in Camden, Cumberland, and Gloucester counties.
If you are in danger, please call 911 or one of the following:
SERV hotline Camden & Gloucester County: 1-866-295-SERV
SERV Hotline Cumberland County: 1-800-225-0196
U.S. National Domestic Violence Hotline: 1-800-799-7233
---