Girls' Career Institute will be held June 2022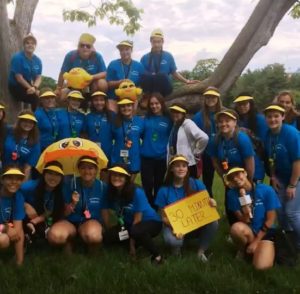 Girls' Career Institute (GCI) is an annual program held at Douglass College and sponsored by the NJSFWC for high school Junior girls to explore women's issues and encourage awareness to contemporary problems.
Delegates are sponsored and the cost is underwritten by a local NJSFWC club. The GFWC Woman's Club of West Deptford usually sponsors three girls to attend GCI. Delegates are selected on the basis of interest, community service and participation in school activities.
GCI offers a "mini college experience" at Douglass Residential College on the Rutgers University New Brunswick. Delegates will experience a sample of college life by living in a dorm, eating in a cafeteria, attending lectures and workshops. They will learn about career choices from volunteer professional speakers and how to network with other delegates from all over the state of New Jersey. Many establish lasting friendships with one another.
Calling all West Deptford girls completing their JUNIOR year in a New Jersey high school in 2019! Obtain an application from your Guidance Office or contact our club by emailing info@wdwomen.org.
---