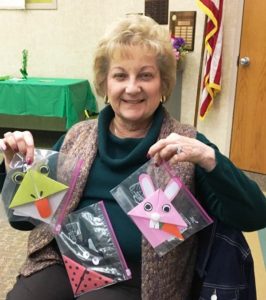 Community Service Programs focus on major issues that affect our communities daily—supporting women's health, preserving natural resources, promoting literacy and equality, citizen advocacy, and encouraging volunteer service.
Our club participates in the GFWC and NJSFWC community service programs that best serve the needs of our members and our community. These include:
We also support special projects on the national, state and local level, such as:
GFWC Signature Program: Domestic Violence
NJSFWC Special State Project: Operation Chillout
Our own Special Club Project: Family Promise
NJSFWC Girls' Career Institute
Please click on any of the projects and programs above to read more.
---
---
Next Steps…
If you think you might be interested in joining or would like more information, contact our membership chair today by emailing
membership@wdwomen.org.