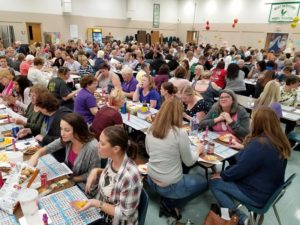 Designer Bag Bingo is our club's major fundraiser, held each year in October.
We not only offer ten designer handbags as Bingo prizes, but also have numerous themed baskets in our Basket Raffle plus Super Basket Raffles that include a Phillies Basket, an Eagles Basket, a Flyers Basket and others.
Refreshments are included in the price of your ticket.
The proceeds from this major project allow us to fund our scholarships and other charitable donations.
---