What a great time we had volunteering at Harbaugh Village on the 20th of December. The number of toys that were donated and the families that were helped was just amazing. It was humbling to fill bags of toys for needy families, give already made up bags of toys to people picking up and just sorting the hundreds of toys donated to help with filling wish lists for distribution. We were told that we made a big difference as we were volunteering on the last week before Christmas. We have been asked if we want to volunteer to help again this coming Christmas and the answer is definitely YES! Ask the volunteers who went this time to share what is was like.
A big thank you to Carol and Bruce M., Vicki and Fred C., Jody and David H., Karen H., Peg S., Debbie H., Lisa H., Denise P. who joined me for all of their help. Of course we had our special ladies who met Steve Harbaugh and were able to chat with him and get selfies. What was accomplished in building this village in just a couple months was incredible. The village is awesome and as this is just the first year, it was all about getting the toys to families. The plans for the future are remarkable and I can't wait to visit again.
–April Maska, President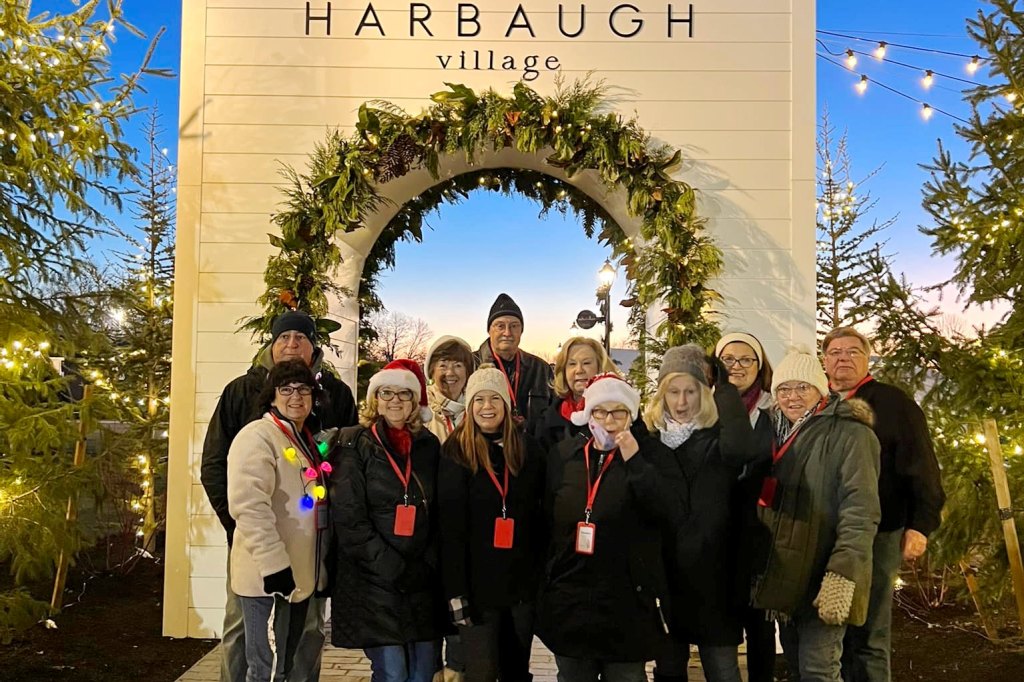 About Harbaugh Village
Harbaugh Village was founded by Steve Harbaugh after years of attracting local and national visitors to his holiday display and toy drive at his home in South Jersey. Now, it's not just about the holidays. Harbaugh Village is a year-round attraction for communities in South Jersey and beyond. Families, friends, and loved ones all enjoy endless entertainment, attractions, local vendors, event spaces, and more!
Working with the community to give back is the heart and soul of the Harbaugh family initiative, which is why they established The Harbaugh House: an organization dedicated to helping displaced families by giving them the tools and resources to get back on their feet.